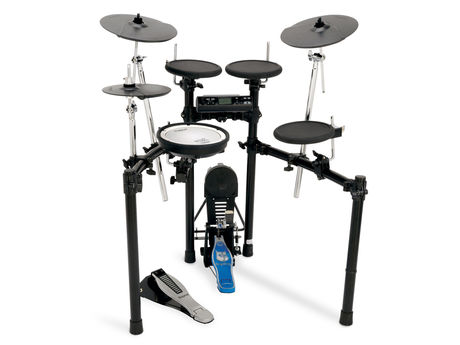 Fizzy drinks, miracle age-repair make-up – everything is sold today with the promise of it being the 'best ever recipe'. Most of this stuff is so boring that, really, who cares? But when electronic drum makers make similar claims for their new products, it's a rather different kettle of fish.
This happens on a regular basis, of course – in fact every time a new kit is launched. But the posturing is justified more often than not where digital drums are concerned.
The simple fact is that technology continues to move on at such a pace that, even now, improvements in tone and responsiveness are coming in leaps and bounds. Roland has, of course, set a shining example of how to refine a product line over the last 10 years, so you'll be wanting to know if the new TD-4K continues this...
Build
"Even if you never switched on the Coach Mode, you'd still be spoiled by what is an array of exemplary, all-new, on-board sounds"
more